Event Gem Product
Event Gem Product is a charge event, you can only deposit via in app purchase to receive gifts.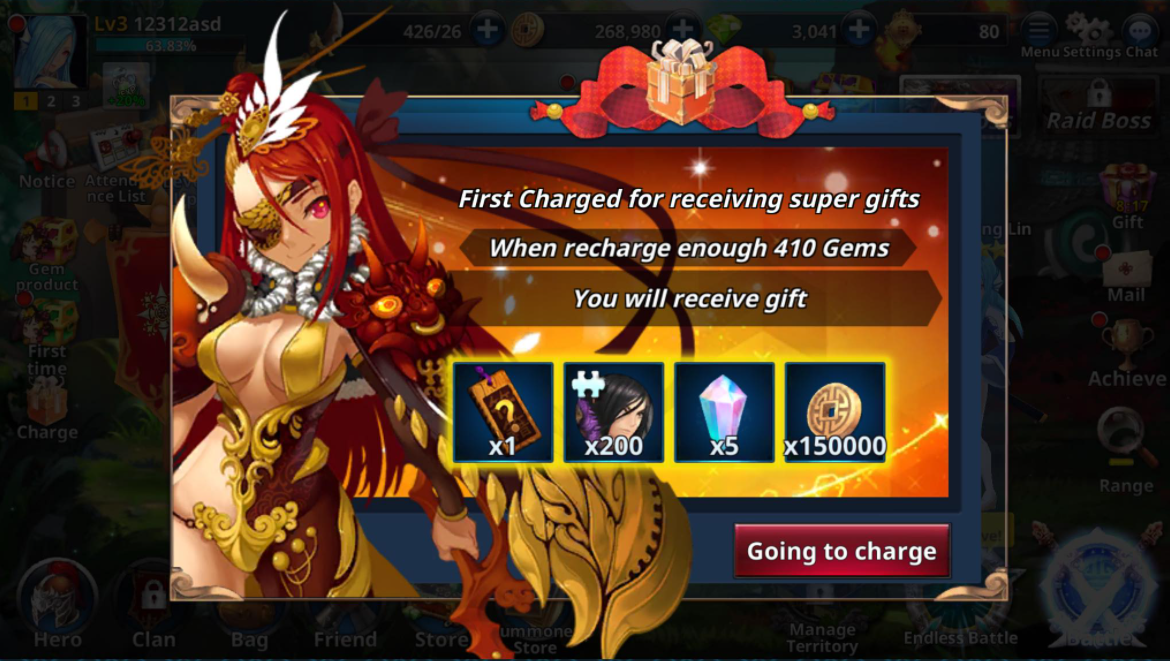 Step 1 : You go to special store -> Gem -> In app purchase 410 Paid Gem with 4.99$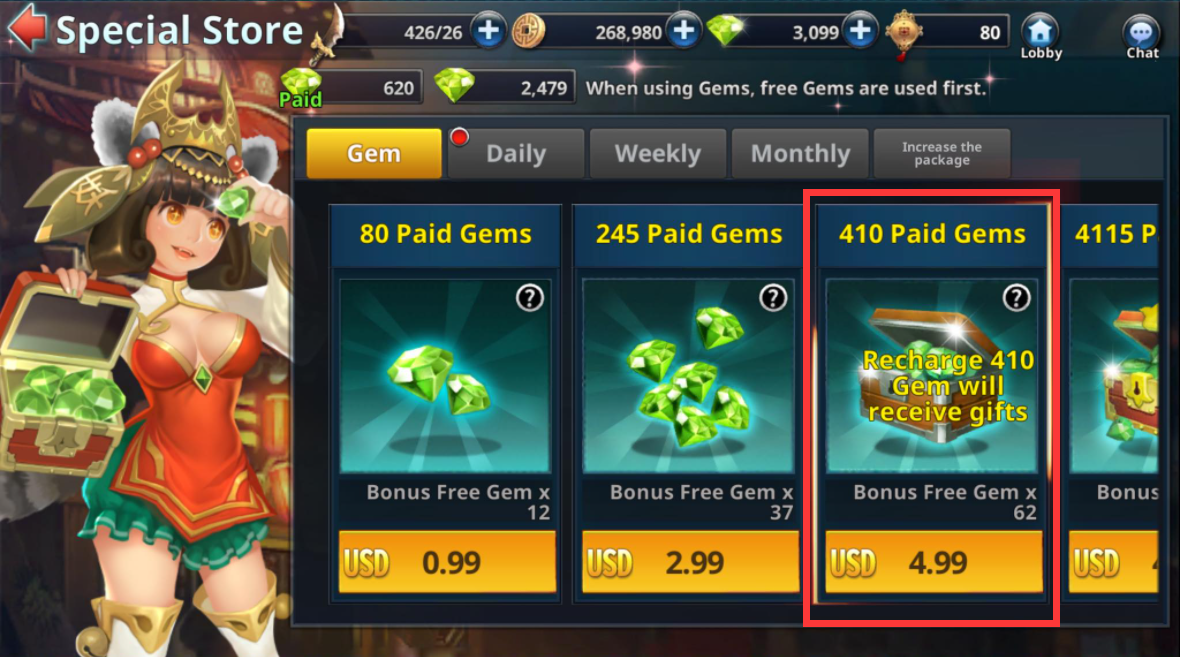 Step 2 : Paid Gem will returned by mail. You check Mail.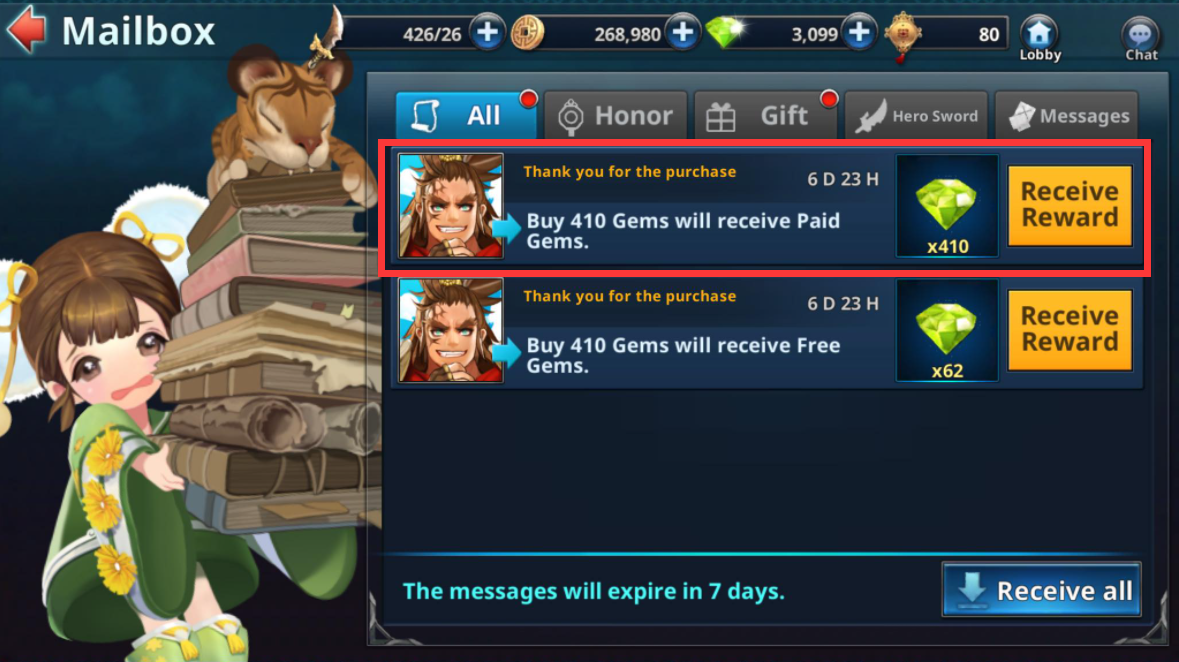 Step 3 : You have only received 410 paid gems.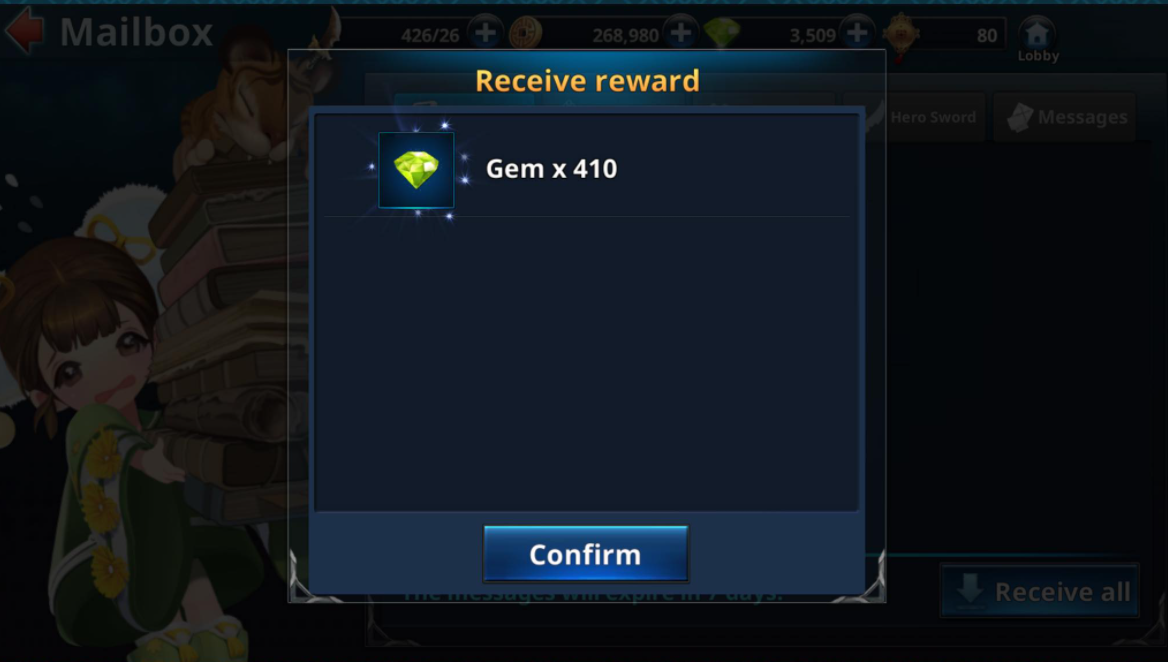 Step 4 : After that you can get Gem Product